How Much Is Overnight Shipping?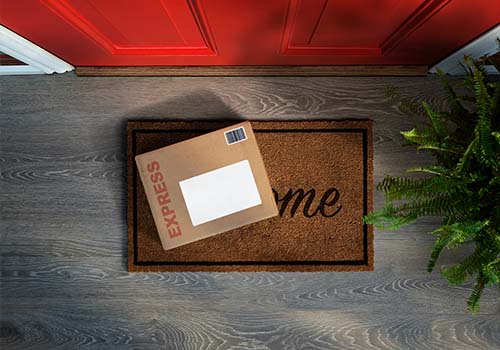 Have you ever realized you forgot to ship something, and you need to get it there the next day? Whether it's an important document or a gift for a friend or family member, you need to find the cheapest option to get your shipment there on time.
When it comes to overnight delivery, the post office offers the cheapest overnight shipping method in most cases. The full amount depends on how and where you ship your letter or package.
So how do you ensure you get the cheapest USPS overnight cost? Several factors come in to play when it comes to calculating shipment costs.
To determine the best cost, you want to make sure you need overnight delivery. If so, you want to look into the weight, destination, and extra services involved in the shipment.
Do You Need Overnight Delivery?
Before you get into shipment cost calculations, make sure it's necessary to ship for overnight delivery. Options such as standard Priority Mail, allow you to ship within three-to-five business days. If this option works, don't pay more than you need to ship something.
Look into the different shipping methods to determine if another option will work for your needs. For instance, just because something requires a postmark on a certain day doesn't mean the item has to show up then. Only ship overnight if the material itself needs to show up on a certain day.
If overnight delivery proves is necessary, you want to make sure you choose the cheapest overnight options for your needs. This includes:
Using the right packing material
Knowing the services offered by your local post office
Only paying for needed services
Understanding zones
You don't want to plan for an option not included at your local post office. You also don't want to pay for services outside of the needs for your individual shipment. Plus, if you plan well, you can find better options.
Getting the Best Overnight Shipping Cost
To get the best overnight cost, you want to plan ahead as much as possible. For instance, you can use the USPS shipping calculator to compare your price options. This also helps you see the final cost with additional services.
Make sure you understand all the services involved with your shipment. This will help you cut down on extra costs for unnecessary services outside what the shipping method offers.
You also want to plan ahead regarding how you pack up your overnight shipment. For instance, if you want to use a flat rate option, you should get a flat rate envelope from the post office to pack your items.
Choosing the Cheapest Overnight Mail Service
You first need to make sure you choose the right service for your shipment. Pay attention to the delivery times for each service offered.
Priority Mail Express offers the cheapest options for shipping overnight within the United States. The cost will depend on the weight and dimensions of the package, as well as the zone you ship to.
Make sure that you choose the express option when using Priority Mail. Standard delivery takes up to five days for delivery in most zones. If you're shipping within your own zone, standard Priority Mail could get there in time, but not outside.
Flat Rate Options
If you're shipping items under 70 pounds that fit in the USPS flat rate envelopes, you can use this option to guarantee the cost of your shipment. Items sent in flat rate envelopes start at $23.18 for the smallest envelope. You have three options for flat rate envelopes.
The regular envelope fits items in a 12 1/2″ x 9 1/2″ envelope. This works well for regular documents. The legal flat rate envelope fits legal documents within a 15″ x 9 1/2″ space.
You can also use the padded envelope for items that fit within 12 1/2″ x 9 1/2″ space. This option works well for clothing, books, or other non-document items that will fit in an envelope. Whichever option you use, make sure the items fit well in the envelope you choose.
You can also use flat rate boxes for overnight delivery within certain zones. If you're shipping outside these zones, the cost of shipment in these boxes will depend on other factors.
Determine Complete Shipment Costs
If you can't use a flat rate option, you still want to ship in the smallest option possible. Choose a box or envelope that will fit your items well with as little extra room as possible.
You can use flat rate options for items less than 70 pounds. If your items weigh more than this, the weight, dimensions, and destination of your package will determine the cost.
Make sure you know how much the shipment weighs once it's packed up to get accurate shipping costs. Also, stick to normal package dimensions when possible. Oddly or over-sized packages can cost more to ship.
The destination has the smallest impact on cost, but it still matters. It costs less to ship within your post office zone than outside. Just remember, if you're shipping something less than 70 pounds, flat rate offers you the best option.
Extra Services
Sometimes you need extra services to ensure your package makes it where it's supposed to go. Make sure you need the services before you pay for them, though.
Priority Mail Express offers up to $100 in insurance for each package as part of the cost. If your item comes under that amount, there's no need to pay for insurance. If your item's worth more than $100, you might want to insure the remaining amount.
Express also offers mail tracking with the shipment, so you don't need to pay extra for this. If you require a signature or a return receipt to make sure the right person gets your package, these are services you'll need to pay extra to receive. Other options you might consider include an adult signature or restricted delivery to a specific person.
In some areas, you can also pay extra for earlier delivery. Express mail generally guarantees 10:30 am delivery, though, so keep this in mind. Don't pay for services you don't need when it comes to overnight delivery.
Other Tips to Cut Down on Overnight Shipping Cost
If you want to make sure you get the best options, contact your local post office. Customer service can advise you on the best shipping methods and services to fit your needs.
You can also pick up packing supplies from your local post office. Many offer shipping supplies at no extra cost when using a flat rate or Priority Mail option. You can also find other options to find the best dimensions for your shipment.
The USPS website also offers many of the shipping material options online. You can have all the supplies you need shipped to you.
You can even print labels directly from their website if you know the weight of your shipment. This cuts down on cost as you won't need to worry about a sales pitch when you ship your items. This also cuts down on the amount of time you'll spend at the post office.
International Considerations
If you're shipping items to another country, it's important to know that USPS cannot guarantee overnight delivery to every country. You can set up a shipment with a guaranteed delivery date, but only Canada offers guaranteed next day delivery.
International delivery with Global Express guarantees delivery within three days, so it's still a quick option. It's also significantly more expensive, starting at $60.
This means you want to plan ahead with any international shipments. Don't leave these packages to the last minute.
The Delivery Guarantee
One last note on overnight shipping you need to understand involves the delivery guarantee. You'll see a delivery date guarantee with many of your shipping options.
This guarantee doesn't mean the post office can guarantee 100% success on delivering by the date. This means, if the post office doesn't at least have an attempt to deliver your package by the date offered, you can get your money back.
Make sure you know the delivery date range offered by the post office for any package you send. If your package doesn't make it within that range, barring certain weather conditions, you can get your money back for that package. Keep in mind also, if they've attempted delivery within the range, this counts as delivery.
Know Your Local Post Office
Whether you want to calculate your overnight shipping cost or you want to compare your other delivery options, you need to know how to reach out to your local post office. You can contact customer service, but each post office offers different services.
To make sure you get relevant help, you want to reach out to local offices. This ensures you get the best calculations for your area.
Do you need help finding the closest post office to you? Check out our post office locator to get started. You can also use this locator to find a post office near you that will offer the services you need.